Create a life and career you love sharing your passion for health and wellness
Join Our Global Community of Holistic Heart Centered Coaches
The International Association of Wellness Professionals brings together the world's top leaders in holistic health, transformational coaching and heart centered entrepreneurship together under one roof. Together, we've been helping men and women around the globe step into thriving careers as Holistic Wellness Coaches for over 14 years. 
Benefits of Becoming an IAWP Holistic Certified Wellness Coach
Our programs are tailored to suit anyone's schedule. In just 6 months or less, you can become certified on your own time, from anywhere in the world.
IAWP Coaches are Internationally Recognized & Accredited
IAWP Students and Grads are globally recognized and accredited.

Our Wellness Coach Certification is CCE accredited through the International Coach Federation and approved by the American Association of Drugless Practitioners and the Canadian Health Coach Alliance.
You Can Learn When and Where You Want with Virtual Flexibility
Whether you are still working your day job, or looking to add on coaching, our program will work for you. If you have an extra 2 hours a week or 20 hours a week to devote to your training, the IAWP Wellness Coach Certification is designed to work with you and your schedule in our interactive, virtual learning classroom.
You'll Never Have to "Figure it Out" Alone with Lifetime Support
Once you join our community, you're never going to want to leave. Which is why we encourage you to keep growing with us even after you graduate. This means you will never feel "stuck" or have to figure out new challenges alone. Enjoy continuing education, ongoing classroom access, new curriculum updates…and support for life!
Our Coaches Receive Real World Experiential Learning
Gain hands-on experience while you learn so that by the time you graduate you are a confident coach with clients.The IAWP's Immersive Transformation Training Method™ provides unlimited support and practice so you not only end up with superior knowledge of coaching, but more importantly you have the ability to coach.
You Will Receive Proven Systems to Quickly Jumpstart Your Practice
Your IAWP training provides an in-depth education in wellness, coaching and business. Plus, you receive three proven, proprietary systems that you can only get at the IAWP. Your systems that allow you to master your own wellness, become a highly effective coach and launch a successful practice.
Become Part of Our Thriving Holistic Community
With students in countries all over the world, IAWP Wellness Coaches are part of a lifelong community of like-minded people who are sharing the important message of holistic health. In their own words, our Wellness Coaches call the IAWP community "powerful", "inspiring", "life-changing" and "the most supportive community ever."
Your Wellness Coach Career Kit
Discover how to create a life and career you love sharing your passion for health and wellness
See what our graduates say about our Holistic Wellness Coach Certification Program
We give our students everything they need to create and grow a thriving holistic practice that has the power to change lives.
Heather Brittain
I think initially I thought this was like any other degree/certification - 12 modules, finish up in a few months, and then see what happens. Man, oh man, was I wrong. I never expected to have a full business up and running by this January. Although things have fallen into place so quickly and, for the first time, so intentionally,
I am so grateful for the IAWP making my dreams a bigger reality than I ever believed, and teaching me how to remain healthy and well in the process. Anxious feelings and limiting beliefs continue to be explored every day right now, but just a huge THANK YOU to those that have supported, and a KEEP GOING to those who are looking at the stars – your dreams aren't as far off as you think.
Catherine Sprigs
Through my training at the IAWP, I found the missing answers to aligning my purpose with the rest of my life.
Best of all, finding my purpose has meant being able to create a career I love and live life on my own terms. I don't have to climb a corporate ladder or do something that doesn't feel right to me. I get to decide. Today I can proudly say I've found my purpose - Wellness, coaching and empowering women.
This is a dream come true. I CANNOT believe just 6 months ago I was feeling so purposeless and down and out and now I'm taking on PAYING clients! I KNOW if I can do this, anyone can.

Michael Diiorio
When I was let go from my corporate job, I had no doubt that this was my opportunity to finally be able to contribute something meaningful to the world. When I found the IAWP, I enrolled within 2 weeks of getting laid off.
I learned that wellness coaching is a real thing that people get paid for and it can be a lucrative career with the proper support, commitment, and business tools.
I also found a new community of like-minded people who want to make a real difference in their corner of the world using the power of wellness and coaching. If I can do it, anyone can do it. You have the power within you.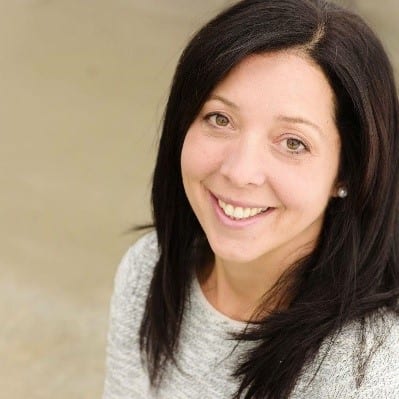 Aimee Schrank
This has been so exciting for me! One of the reasons I went into this field was to be able to stay at home with my kids while following my passion, working from home.
I now run my coaching practice from home, working with clients virtually.
During my training I took on paying clients, created a program to support moms and launched my coaching practice called Redesigning Motherhood.
And I am excited to share I just had another $10,000 month!
Janet Jackson
I was an anxious law school student. I worried about everything and my stomach was in knots all of the time. When I became a law school professor, I constantly had students coming to me who reminded me of myself. I could no longer ignore all of those other issues. A lightbulb went on one day and I knew I wanted to become a Wellness Coach.
The IAWP has exceeded my expectations and more! The quality of the program and the depth of the teaching is what has really impressed me. There are a lot of programs out there, but there are not a lot of programs where you feel the leaders are truly invested in your success and you're getting the most out of the program...and that's what IAWP does so well.
Natalia Edelmann
I was in wealth management for over 10 years. And I loved it...until I didn't anymore. Until there was this feeling inside of me that there was more for me.
I hit a point where I got burned out. And I started getting symptoms in my body. When I came across the IAWP, I got a reset.
I'm so happy the universe led me on this path! I love my life right now, it's amazing!
Emily Soares Proctor
When I enrolled in the IAWP Wellness Coach Certification program, I had wanted to help others improve their lives for a long time, but hadn't yet found the right method. Being a student in this program has provided me with so much more than great preparation. It has given me the space and opportunity to learn about myself, explore my dreams, work through long-standing blocks and come away with the tools to begin a new, never-ending adventure of helping others. The IAWP program gave me so many amazing results I'd never expected. Had I been seeking a way of improving my own life, I couldn't have found a better program. The fact that I was looking for training to help heal others and, in the process, so significantly healed myself feels like an enormous two-for-one. I feel very fortunate to have found the IAWP!
Rachel Y.
I chose to train as a health coach through the IAWP as I'd researched providers well and thought that the IAWP stood out for their structured and thorough approach: The three pillars of learning in Wellness, Coaching and Business appealed to me from the outset.
Only through the process of completing the course did I realise what an amazing, transformative, cleverly woven course it actually is though.
I'll always be thankful for the support, guidance and growth that I've experienced through the amazing IAWP team, and the peer community which it builds; not to mention the circle of like minded friends that I've made/met in the process.
Makayla Burger
This is an absolutely amazing program!
Highly recommend it! When you embark on this journey you will learn a lot of great topics, get amazing support, and maybe even discover new things about yourself!
If you are looking to become a Holistic Wellness Coach, then this is the place to go!
Susan Joyce Proctor
I continue to be impressed and inspired by the IAWP! In a world where so many are jumping on the training bandwagon, this is a terrifically high-integrity organization that truly delivers on its commitment to training and support.
a heart-based practitioner who really wants to "make a difference," I have been shown how to take my work and message to a whole new level of impact and mastery while staying aligned with the values that made me want to join this industry in the first place
Catalina Rojas
This certification gave me the necessary skills to be helpful and help my clients progress in their lives.
This is the best part of my job! IAWP is the best place to achieve your goal when helping people is your purpose in life.
Good quality, good value and very professional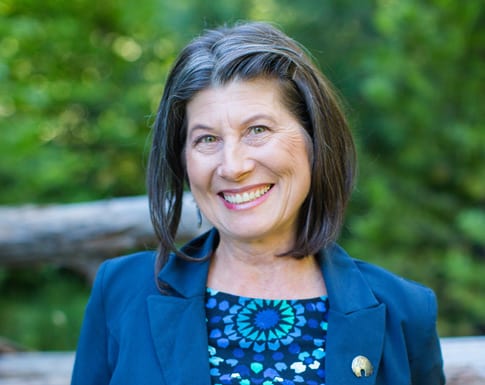 Donna Lee Humble
I had over 14 years of experience in the wellness field yet I had no idea how to market myself, coach my clients, or make a living following my passion.
That all changed when I became a student at the IAWP.
I am very happy to now be able to say I am an IAWP Certified Wellness Coach, my business has taken off.
2020 Update: I had a $14,500 month in June this year. Thanks for guiding me in the right direction!
Shauna Harris
I could write a novel here on my amazing experience with the IAWP Wellness Certification Program. It was a game changer for me in that I finally found a place where I could channel my passion to help others and be able to make a difference.
The support that I received from my Mentor and my Peer Coach was invaluable. I truly felt that the program was tailored for me, I really loved every module. The tools that have been learned and given to me will be used in all faucets of my life. Thank you IAWP!
Wendy Penlington
Amazing training and support! Coming from a corporate background with zero prior experience within a holistic field, just a new sense of purpose, the will to learn, and a passion to help women like me, I was concerned about how an online programme might work for me.
I needn't have worried; a comprehensive classroom, too many live support calls to mention, as well as a fantastic, supportive online community.
Anna Kluver-Fensler
This is a comprehensive, well thought out and meaningful training program. They help not only with curriculum but also through how to think about building your business and making connections.
I highly recommend the IAWP!
Shamika Wallace
Even though I have the background as a Nurse, I learned so much about holistic wellness and how to help individuals.
I'm so completely grateful for the IAWP because they have allowed me to transition into a coaching role so that I can help individuals one-on-one understand what's going on with their mind, their bodies, their soul and spirit and really get them to a complete 360 degree of health and wellness.
Alie Harwood
The IAWP has given me a wealth of knowledge, skills and support. The best part is that the support is ongoing for which I am so grateful.
I thoroughly enjoyed my training. Highly recommended 🙂
Barb Sparhawk
I highly recommend the IAWP Certification Program. Theirs is the most comprehensive program I've seen; with it's trifecta of Holistic Wellness, Coaching, and Business.
You will receive amazing support in all those areas, as well as in your own personal wellness journey and your business launch.
Helene Larocque
The IAWP helped me to become the Wellness Coach I've always dreamed of being! Their program and ongoing support was KEY to my success!
Dan Ekblad
I would like to say that I've had an extremely positive experience learning and achieving my certification through the IAWP. I was able to learn at my own pace, when I needed help I got it.
My learning partner was from Brazil, so it was very fun to learn about wellness coaching in another country. A wealth of information is available to those who are looking to enter into this rewarding field through the IAWP. I highly recommend getting your certification through them.
Karin Virdi
I have loved every moment with the IAWP!! I love their ethical ways, content, classrooms, opportunities, the list is endless!. The information they provide is so helpful and has given me the extra boost I needed to become a successful Wellness Coach!
Thank you so much IAWP!!
Michelle Bersell
My business has truly grown to the next level!
I've learned how to successfully market my services to clients who now say "yes", how to create program launches and grow my list, and how to create virtual products that support me to help people all over the world! -Thank you Suzanne and IAWP!
Laura Albers
I had an amazing experience with the IAWP! Not only did I learn so much, but I was able to network with other like-minded and knowledgeable professionals in the field of wellness.
I am proud to say that I was able to open my own wellness coaching business after all that I learned and experienced through the IAWP; I am so thankful to be given the opportunity to turn my passion into my reality!
The IAWP Provides You With 3 Pillars of Learning, Plus Unlimited Personal Support
Pillar 1: Become a Certified Wellness Expert
Our accredited online health and wellness certification program is centered around our Wellness 360™ philosophy, which provides in-depth training in nutrition, natural health and holistic health and wellness.
Wellness 360™ prepares you to support clients with various health and lifestyle goals as a coach. With your IAWP coaching certification, you'll have the knowledge to support clients with confidence and help them make healthy, lasting changes.
Pillar 2: Master the Art of CORE Coaching
A key aspect of IAWP's Certification program is our CORE Coaching Method™. This proprietary method, teaches you how to coach clients to create lasting changes in their lives.
Our CORE Method combines cutting-edge psychology techniques with the art of coaching. This highly effective approach changes the way your client's brain functions and allows them to make sustainable lifestyle changes.
Pillar 3: Build a Successful Practice
In order to build a successful career as a Certified Wellness Coach, it's important to understand how to build your coaching practice and attract your ideal clients.
Our Coach Launch System™ provides you with hands on business support, finished marketing materials, your own website and more. We help you launch and jumpstart your business and provide Lifetime Support as you grow and expand as a wellness coach.
COMPLIMENTARY TRAINING FOR ASPIRING WELLNESS COACHES
The 5 Essentials to Start a Career as a Wellness Coach
Join IAWP Founder, Suzanne Monroe and discover what it really takes to launch a rewarding career as a health and wellness coach. 
Learn more about holistic wellness, coaching and launching a successful practice
Frequently Asked Questions