Meet Our Graduates
Discover What IAWP Graduates Have to Say About Their Training Experience
When you're considering starting your new career, hearing from real Health and Wellness Coach Graduates can be helpful. Not only that, it can inspire and motivate you. IAWP Wellness Coach Graduates are up to amazing things in the world. With their education and training through the IAWP, our students gain the confidence to create successful businesses and careers.
What's more, our Wellness Coaches form a lifelong community of like-minded people who are sharing the important message of holistic health. In their own words, our Wellness Coaches call the IAWP community "powerful", "inspiring", "life-changing" and "the most supportive community ever." Read their real-life experiences below…
Success Stories
Students create and grow thriving holistic businesses that makes a big impact.
Laura Albers
What you were doing before you decided to become an IAWP Wellness Coach? I was a mental health counselor working with adolescents and adults dealing primarily with issues of depression, …
Molly Wentzel
What you were doing before you decided to become an IAWP Wellness Coach? I worked at a start-up solar company. I've always been environmentally conscious, so it was a great …
Morgan Sheets
"Prior to deciding to become a Wellness Coach I worked full time in my own massage practice. Being a student at the IAWP has helped me in ways I never even thought of."
Lisa LeVerrier
"Before finding the IAWP I was searching for a way to turn my "hobby" for health and wellness into a career."
Kody Burke
The IAWP has helped me to break out of my shell, put myself out there, and be confident that being a wellness coach is my purpose… What you were doing …
Silvia Sanchez
"When I found the IAWP, a lightbulb went on and I realized that this was the missing piece."
Margaret Ulrich
"The IAWP enabled me to pursue my dream of being a Wellness Coach, Wellness travel writer and teaching yoga while living in Cambodia."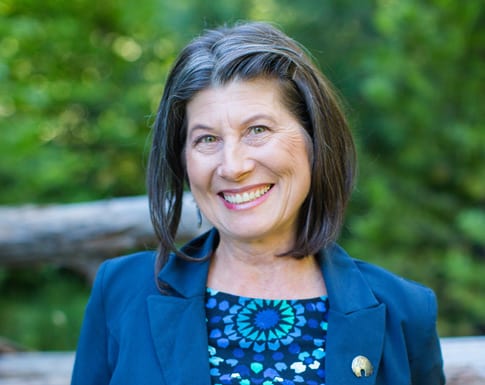 Donna Lee Humble
"I lacked confidence, had poor time management and had no system in place to attract clients for my programs. That all changed when I became a Wellness Coach Student at the IAWP."
Karina Hammer
"Even though I was already Certified, I was missing the pieces I needed to actually turn my passion into a career and be a successful Health & Wellness coach."
Sonja Franzmann
"I began to feel that '7 year itch", and decided I was ready to make a few changes to my business, and really take it to another level."
Kristina Sloan
"You feel so much freedom when you know you can call the shots and take yourself where you want to go…."
Kayla MacArthur
"Without the IAWP Wellness Coach Certification program, I would not be where I am in my business today. In fact, I wouldn't even have a business at all"
Kristine Lies
What you were doing before you decided to become an IAWP Wellness Coach? I was in a direct sales party plan business that had a focus on a green and …
Danielle Luipersbeck
What you were doing before you decided to become an IAWP Wellness Coach? I had a 20-year background in a corporate manager role. I also managed an organic CSA program …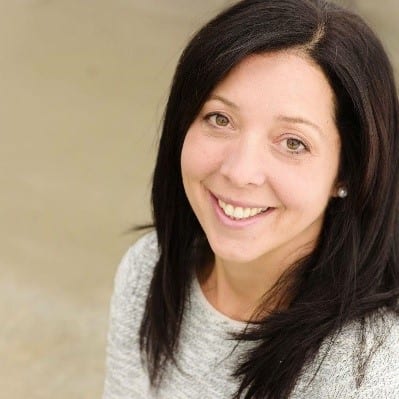 Aimee Schrank
"The IAWP gave me a dynamic platform on which to grow my existing business & blog, integrate my passions, and serve other people."
Paul Moretti
"The support received from the advisors at IAWP has also enabled me to grow beyond my comfort zone and be in a position to launch a successful business sooner than I ever thought possible."
Leigha Benson
After starting the IAWP Wellness Coach Certification program, I have been able to work with 20 clients and have recently just sold two of my largest packages…and I haven't even …
Tania Bertolone
"I just finished the IAWP program and I already have 4 paying clients! I simply followed the steps they teach you to enroll coaching clients and it worked." "I just …
Stacy West
I am on the road to a new job that combines all my passions and pays twice what I'm currently making. I would say that since graduating from the IAWP …
Emily Soares Proctor
"The fact that I was looking for training to help heal others and, in the process, so significantly healed myself feels like an enormous two-for-one."
Gill Wall
I have so much love for this program and community! Through the training and support of the IAWP, my entire life has changed. I've done so much work on myself and I'm so excited to be able to share my experiences with others.
Nelli Kunjami
I am very excited and happy that I choose IAWP for my wellness coaching journey. I actually have people telling me I am now glowing!
Aydin Erisen
Health Coaching did not feel quite holistic to me. When I discovered Wellness Coaching with the IAWP and realized that it encompassed all aspects of health, the pieces of the puzzle came together…
Molly Sommerhalder
I finally see a new path for me and it has provided me the ability to live my dream of becoming a business owner in the wellness field.
Melanie Halter
I was a fifth grade teacher who loved my students but was miserable. I felt trapped…
Sam Perry
I decided to become a Wellness Coach because helping people become their best selves is something I've always been passionate about.
Jen Martin
If it wasn't for the IAWP, I wouldn't have known that healing happens on multiple layers – mind, body, and spirit.
Sandra Payne
Becoming a Wellness Coach has taught me that the road to your dreams is full of potholes, speed bumps and construction zones.
Beverly Allen
Being a student at the IAWP gave me a greater depth of knowledge in all areas of health and taught me the CORE coaching method…
Elizabeth West
Everyone at the IAWP has been so supportive. This includes everyone from new students to Master Coaches, and of course, Suzanne and Kevin.
Angela Gowdy
While this whole program has been amazing, my biggest breakthrough was one I had with a client I assumed would be a challenge.
Stacy Thewis
If we could all support each other the way that the IAWP teaches and demonstrates in their program, this world would be a better place.
Brett Hall
Through the IAWP, I have learned so much about myself, wellness, coaching, and business.
Sue Palmer – Conn
As a result of the IAWP program, I have been able to plan my retirement and now have a great niche supporting women over 50 going through divorce…
Helene Larocque
The IAWP program helped me to better organize my thoughts around the 3 components of business, coaching, and wellness.
Kate Piscopo
As a result of the IAWP program, I have made changes in my own life to manage my health and wellness and have learned a great deal more than…